Summer 2022 Nature Education Programs
Programs co-sponsored by The Nature Conservancy and Block Island Conservancy
Stay up-to-date with current offerings by checking back here often, by following the Block Island Conservancy on Instagram and Facebook, and by checking our kiosks for scavenger hunts, nature sightings, and local eco-updates! (Kiosks are located at Rodman's Hollow, Clay Head, Nathan Mott Park, Mohegan Bluffs, and the Ocean View Pavilion).
Visit us at the Nature Van this summer!
Open daily Tuesday – Saturday from 9:00 – 4:00 (closed 12-1).
Schedule
Tuesday – Hodge Preserve and Andy's Way
Wednesday – Nathan Mott Park and Town Beach
Thursday – Clay Head Trail and Ocean View Pavillion
Friday – Fresh Pond Trail and Mohegan Bluffs
Saturday – Rodman's Hollow and Settler's Rock
Starting June 28, weekly nature walks and programs resume! Click the link above for the calendar.
Due to Covid-19 restrictions, you must sign up in advance to participate: email kim.gaffett@tnc.org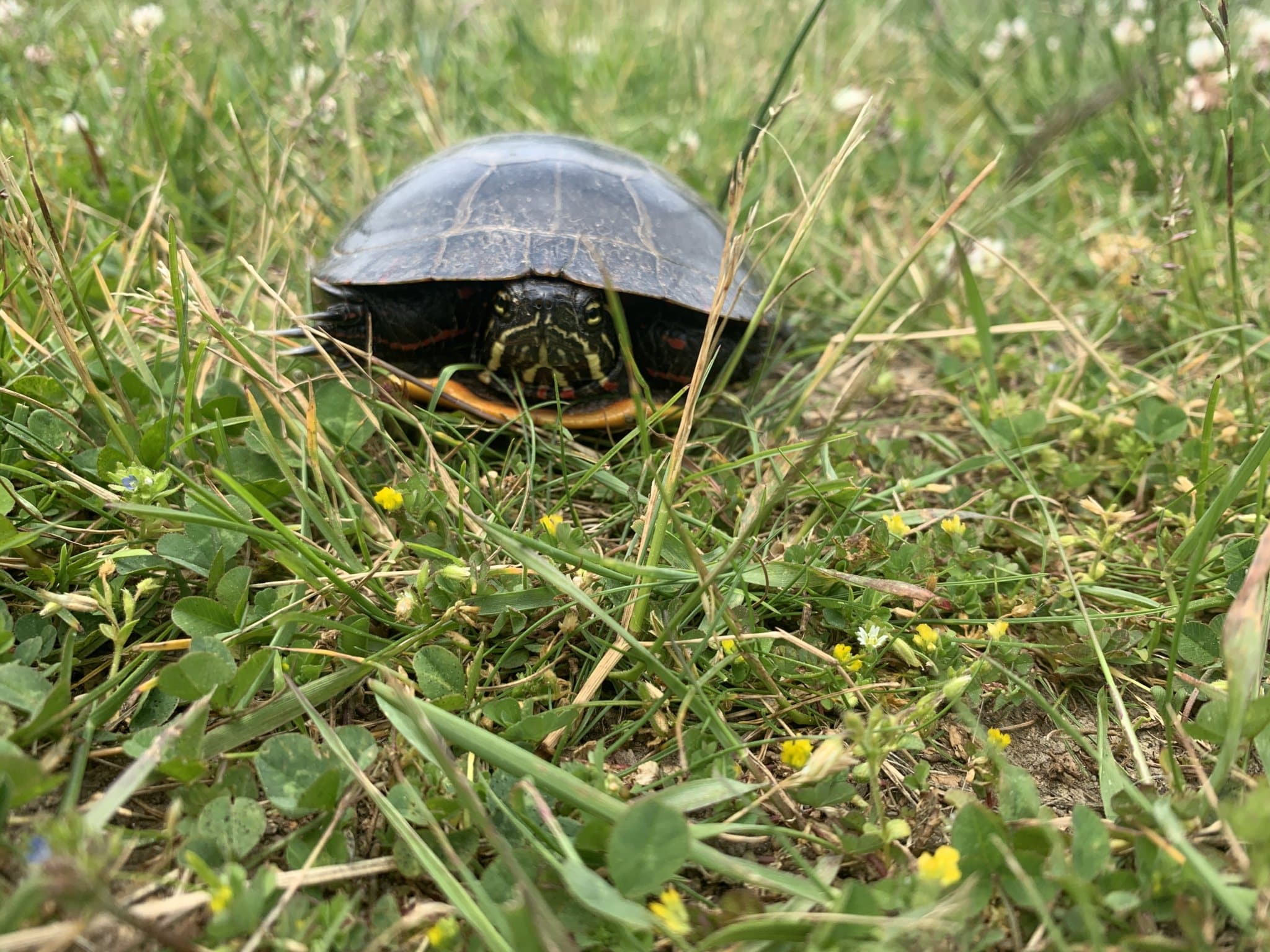 Kim Gaffett, The Nature Conservancy's Naturalist on Block Island, hosts a brief zoom call twice a month,  focusing on the island's unique ecosystems, flora, and fauna.
Click the link above for more information and to catch up on previous zooms!
Downloadable trail guides (in English and Spanish) and maps are available at the link above.  You can also download a Nature Conservancy Trail map here.
This self-directed program is  held twice a month on Tuesdays.
Head outdoors to look and listen for birds in your backyard or favorite nature preserve (wherever you are in the world) and then share your observations in a community bird list. Follow the link above to learn more. 
Visit this page for a frequently updated blog filled with observations and stories about what's happening in nature on Block Island.