Dorrie Napoleone, President, '21
Dorrie was elected President of BIC at the March 31, 2018 Board meeting.  She had served as a BIC Vice President since October 2017.
Dorrie first sailed to Block Island in 1987 along with her husband Jim.
Together with family, they summered on their sailboat in the Great Salt Pond and frequented Block Island in the off season before purchasing their home in 1999.   
Although full time residents since 2001, Dorrie often traveled back to New York where she worked at Montefiore Medical Center as Director of Clinical Information Technology.    Prior to that she worked near where she grew up in Boston at Beth Israel Deaconess and Children's Hospital as a Medical Technologist in Hematology.      
Since moving to Block Island, she has served on the board of BIRA, and as Coordinator for the Farmers Market.  She also currently serves as the Treasurer for the Block Island Arts and Crafts Guild.   
From the moment she came to Block Island, Dorrie fell in love with the natural beauty and unspoiled landscape.   
In these contentious times when much of the country seems so divided on so many important issues like climate change, she would like to focus her energy here, helping to preserve and protect our beautiful island.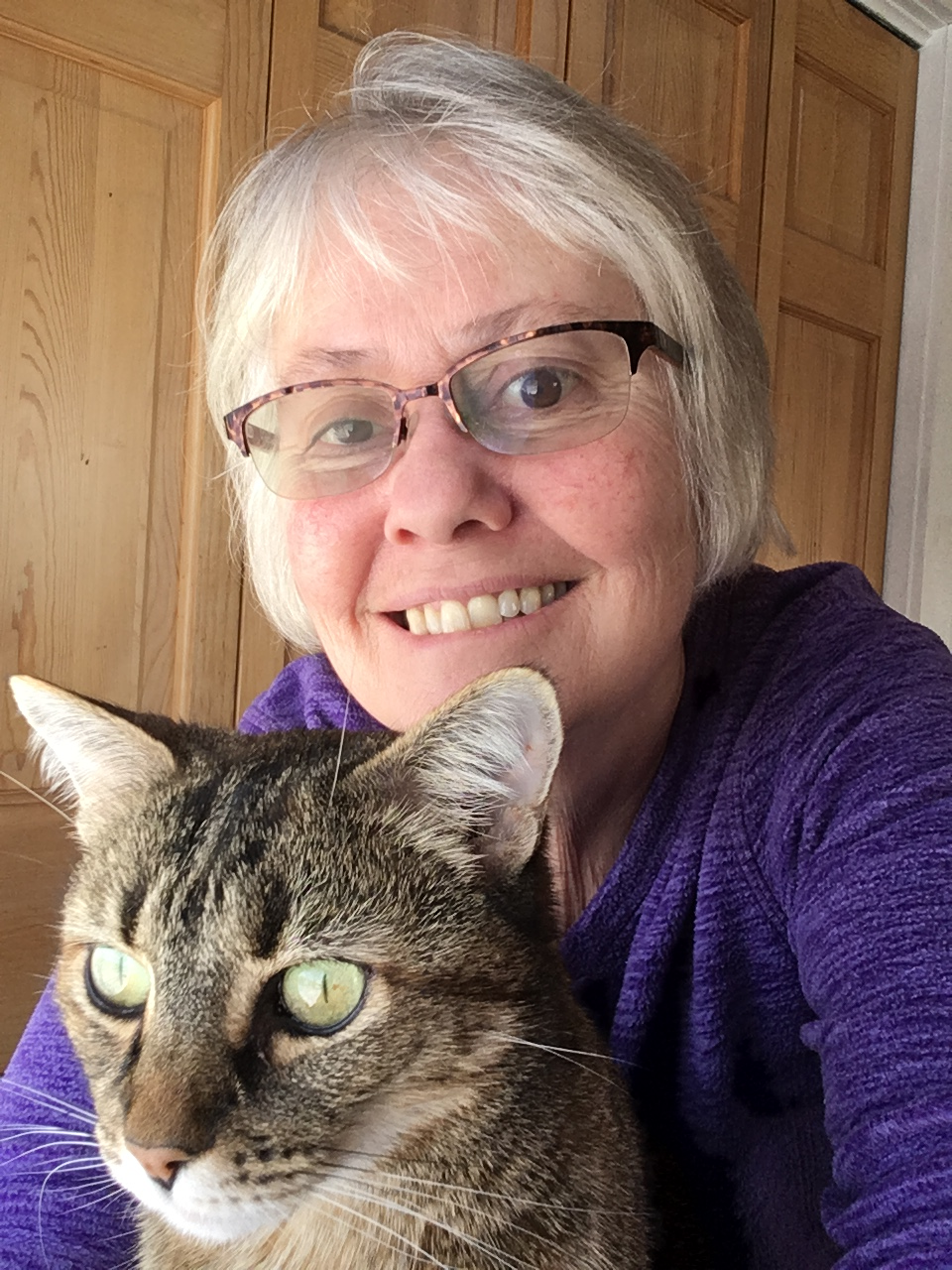 Bill Comings, Vice President, '19
Bill has been coming to the Island summers since he was an infant. He and his wife, Margie, built a cottage in the early 1970's so sons Scott and Doug could have the experience of summers on Block Island while growing up. After Bill retired from a career in apartment development and finance in the Washington DC area, he and Margie became full time Island residents in 2005. Bill is a graduate of Dartmouth College.  
From October 2013 to late March 2018 Bill served as President of BIC.

 

He has been an officer and director of BIC since 2010.
Laurel Littlefield, Treasurer, '19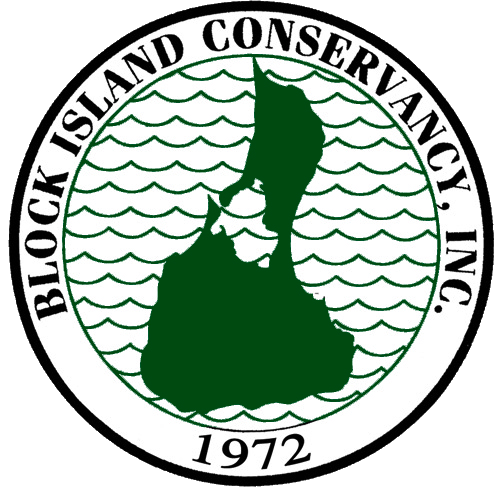 Laurel Littlefield was elected in 2016 to fill the unexpired term of our former treasurer.
Having grown up on Long Island, ocean communities have always been special to Marti. As a family, they tried beach vacations in the Hamptons, on the Cape, on the Vineyard, and finally in 1993, they discovered Block Island and never again chose anywhere else. In 2011, they were lucky enough to find a house to purchase and although they can only use it 3 days a week because of work, they enjoy the Island all year around.
The importance of conservation was made clear to Marti at a young age as she watched the Great South Bay become polluted, the farms disappear from her hometown and the empty space become consumed by development. One of the things that drew her to Block Island was the determination of its residents to preserve its natural beauty and open space.
When she is not on Block Island, she works as an Associate Vice Provost at New York University in the area of Research Compliance, overseeing the offices which support its faculty doing research. She is on the Board of Directors of the Council of Governmental Relations, an organization composed of the nation's major research institutions and has also served on the Board of the National Council of University Research Administrators.
She is excited to contribute to the preservation of the things she loves best about Block Island and giving back to the community which provides her with so much enjoyment.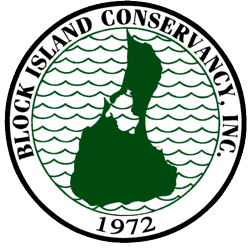 Jim moved to Block Island full time three years ago from Manchester, CT. He married his wife Roberta on the island in 1974 and together they raised their three children; Brandon, Darren and Kelly. Roberta and the kids spent their summers on the island and Jim commuted during weekends and vacations for over 40 years.
The majority of Jim's career was in the banking industry where he held various positions. In the later part of his career he was a project manager in the Operations, Technology, Process Improvement, and Treasury Management areas of the bank. After retiring from Bank of America, Jim worked in the health care industry where he held positions as a Business Director and IT Implementation Manager.  
Jim enjoys gardening, biking and walking the beach and trails of Block Island and looks forward to working with the members of the Block Island Conservancy to continue to protect and preserve the open space on the Island.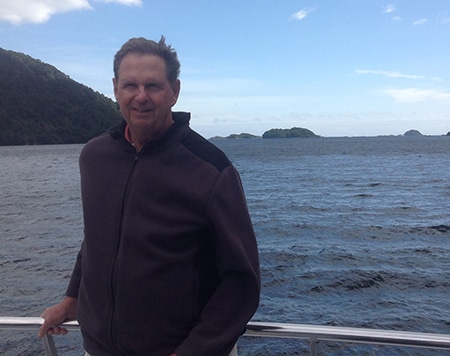 Rosemary Tobin came to Block Island in November of 1997; she was here for a short visit but quickly fell in love with the Island and its people. She grew up outside of Washington DC in Rockville, Maryland, and attended college in Boca Raton, Florida at Florida Atlantic University. After college, she worked as a lobbyist led her to Chicago, Illinois. After eight years of working in the political arena she decided to simplify her life and leave Chicago to travel. Her travels ended here on Block Island. Rosemary lives with her husband, son, and two dogs, Lola and Sugar. She has successfully worked as a real estate agent for the last 11 years, and works for Lila Delman. In the summer, you can find her behind the bar at Eli's.
Leonard and his wife, Ruth, first came to Block Island in the early 70's and they purchased their West Side property in 1995 and redesigned and added to it in 2000. He has degrees from Yale (B. A. 1959) and (M. Arch. 1962) and for 11 years he worked and had an architectural practice in New York before founding Perfido Weiskopf Wagstaff + Goettel in Pittsburgh in 1975. The firm has continued since his retirement in 2006. He has been and is active in several not-for-profit organizations including City Theater in Pittsburgh, The Carnegie Library of Pittsburgh and SITI Company, a theater company in New York. He and Ruth have for 35 years collected Art Moderne items from the 1930's including furniture, decorative arts and household objects which fill their New York loft.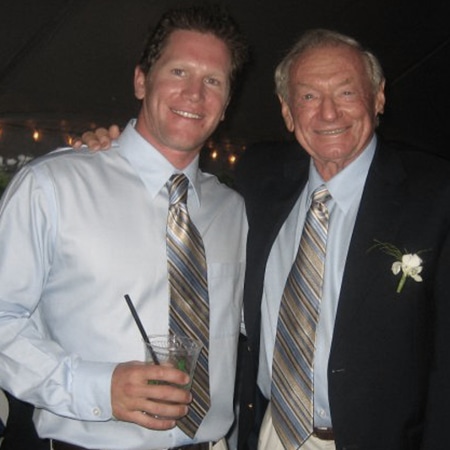 Seth Draper is thirty two years old and is from Block Island.  He grew up on Block Island, attending the Block Island School from kindergarten through graduation.  Following school, his passions for the outdoors, culture and travel brought him to many countries.  He now spends his winters in Costa Rica and summers on Block Island.  His love of both communities focus on conservation and the importance of our natural resources and a warm sense of community.
 While on Block Island he started a landscape/excavation business, providing everything from lawn care to driveways and stone patios.  More recently he is re-focusing his energies to help with his family businesses – The 1661 Inn, The Oar and the Narragansett.  He has taken on the responsibility of continuing the legacy of his grandfather's garden and exotic animal farm at The 1661 Inn. 
 He has joined the Block Island Conservancy board to continue the preservation of Block Island and to retain a healthy balance between human development and nature.  He is looking forward to working with this leading organization with both fundraising and landscape maintenance and development to improve Block Island's unique beauty.
Lyle and his wife first came to Block Island in the late 1990's. After many years of vacationing on their boat, they purchased a home off Champlin's Road eight years ago.  They are part-time year round residents and love the off-season!
Lyle has 35 years in the information technology field. He was a consultant for several computer vendors and head of technology for Aetna and News Corporation/TV Guide. He developed many of the internet properties for NewsCorp including tvguide.com. He now owns a video and web production company and a company specializing in aerial photography.  In his spare time he is President of New Castle Television and a board member of the Westchester Institute for Human Development where he chairs the Development Committee.
Lyle hopes to bring his technology and video production skills to help the Conservancy!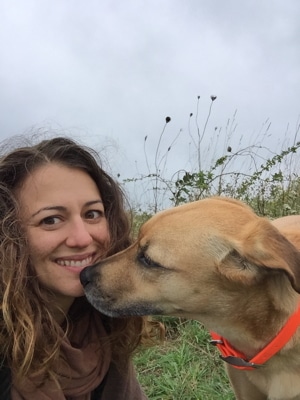 Meg grew up in Augusta, Georgia, moved to New York City to attend college, and lived there for almost a decade. Meg has lived on Block Island year round since 2012.  She shares a home with her partner (in both life and business) Josh, and their six year old puppy, Radar.  The three of them own and operate MUTT HUT, Block Island's general store for dogs.
Mike has been coming to Block Island with his brother Phil and sister Rosalie since he was an infant. He is the son of Tom and Ellen O'Brien and a third generation teacher. Mike, like his mother, taught special education in the Boston Public Schools system for the past 18 years before coming to live on the Island year round. When he joined the staff in September 2016, Mike became the second person in his family to teach at the Block Island School, following in the footsteps of his grand mother Gertrude Ball who was a primary teacher and music teacher at the school for many years.
Mike received his undergraduate degree in Social Science from Providence College and his masters in Special Education from the University of Massachusetts at Boston. Mike most treasures his son Conor Michael O'Brien, his nieces Frances Grace Kivlehan and Grace Ellen O'Brien and his nephews Tomas, Sean and Christian Kivlehan.  They keep him young, smiling and on his toes.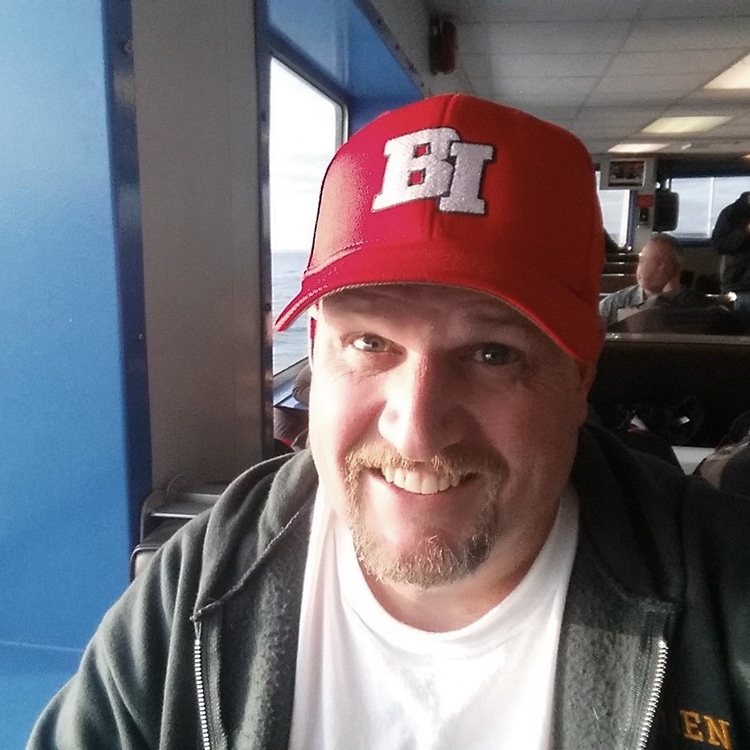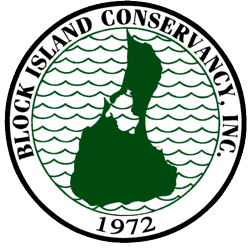 Nigel, with his wife Cathy and their young son Sandy, first visited Block Island in 1988 while on a camping trip in coastal Rhode Island. It was love at first sight and the beginning of a series of annual family trips culminating in the purchase of their own home in 1997.
In 2012, Nigel and Cathy retired after 32 years of research and teaching in the Department of Molecular Biophysics and Biochemistry at Yale University and moved full time to the island. Although a molecular biologist by profession, Nigel has embraced field-based studies since his retirement and become a strong supporter of, and active participant in, citizen science.
Lovers of nature, hiking, wildlife and the great outdoors, Nigel and Cathy joined Adrian's Army to help maintain the trails they so enjoyed, volunteered with the US Fish and Wildlife Service to monitor Piping Plovers and American Oystercatchers and their nests, and with Kim Gaffett and Project Limulus to survey horseshoe crabs in the Great Salt Pond. Nigel is currently engaged in a project to document the moth population of Block Island (with summer resident Aaron Hunt, and the enthusiastic support of The Nature Conservancy and the USF&WS).
Well aware of the fragility of the island and the existential threat of climate change and sea level rise, Nigel and Cathy are members of a team (led by Professor Bryan Oakley from Eastern Connecticut State University) that has been measuring dune and beach profiles around the island to determine the extent of erosion and regeneration ever since Superstorm Sandy.